Your Outdoor Table
The Plaza at Millennium Park is the city's largest al fresco dining venue, the ultimate room with a view. Nestled in the park and within steps of Michigan Avenue, it is an experience like no other in Chicago. Serving casual fare with Chicago flair and featuring a huge walkup bar, The Plaza is the place to be when the city warms up. Live music, games, and spectacular view make it easy to stay the whole day, and night!
New to The Plaza is EVERY DAY BREAKFAST! Start your morning off right with an array of breakfast options, smooth blues music, and cold brews while enjoying one of the best views of the city. Get here early because these items will only be offered from 9am-noon! We look forward to welcoming you!
Latest News
No items found.
Upcoming Events
Thursday, August 18, 2016 @ 5:30-9:30 PM
($75-85)
Chefs On The Grill is back! Hosted by The Plaza at Millennium Park and in partnership with the Chicago Cultural Mile Association, join Chicago's top restaurants as they compete for charity and claim the prize of COTG champion!
Enjoy an alfresco evening while interacting with the chefs and tasting their signature grill recipes. While grills take center stage be sure to come thirsty because each chef will be pairing their dish with a featured summertime cocktail!
Proceeds for Chefs on the Grill will be donated to Recipe for Change, a culinary and cultural organization providing support, mentoring, and guidance to individuals in the Cook County Jail, through culinary education and reinforcing the value of work and personal responsibility.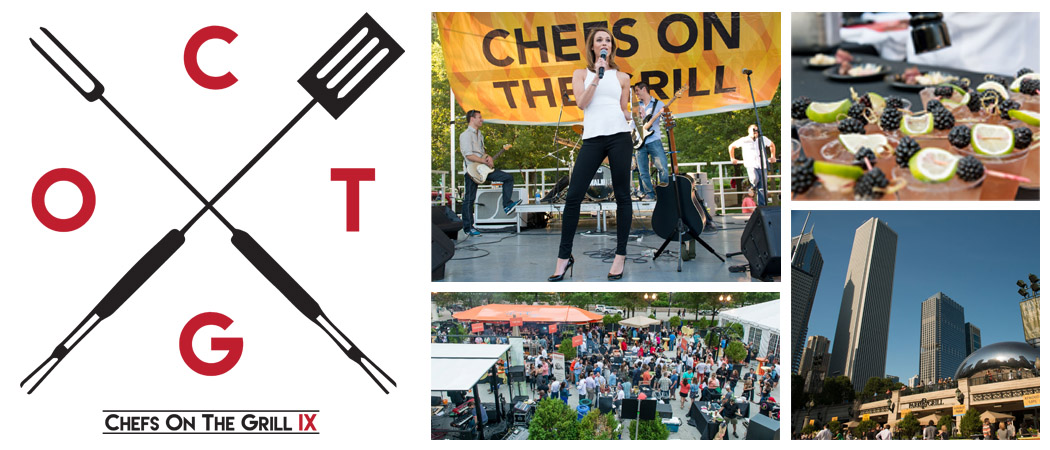 See you there!
[ More ]